Frequently Asked Questions:
1. Are there any requirements for the exam?
Yes, you must meet the minimum English requirements such as one of the followings:
 have graduated from High School or equivalency 

graduated from recognized University or College

have taken and completed recognized English course thats Acadamy level (3 credit course)

have passed LPI level 4.  For LPI, please go visit http://www.lpitest.ca/
Also, you must complete all the assignments and book the exam within the required time.
2. What is the passing rate?
The passing rate of Benson Wang's real estate or mortgage pre-licensing students is over 90%.  In 2012 from Jan 01 to April 27, to Benson's best knowlege, the passing rate is approxmiately 95% with average marks of over 80%.
3. Can I just attend one class to see how it feels?
Yes, first class is FREE to attend.  However, you will not be able to obtain the early registration discount if you choose to attend one class for free.  Currently our students are very satisfed with the teaching because Benson Wang has made it very easy and very clear.
5. Are you part of UBC?
No, my quick-pass tutorial service is sepearate from UBC.  You must register at the UBC.
6. Do you have any guarantee?
YES,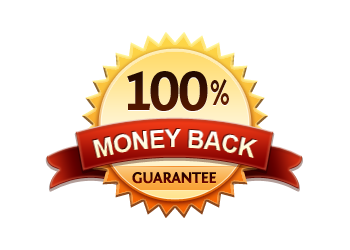 100% Money back Guarantee
Benson Wang's real estate school provides students, who register Benson's 36 hours real estate trading tutorial program, money back guarantee to pass the real estate exam administrated by UBC.
Below are the qualifications of this guarantee:
You have completed Benson's entire 36 hours of in class trading tutorial.
You have gone through and completed the UBC's real estate trading's assignments. You have reviewed all assignment questions as least one more time before you actually take the exam.
You have completed all the ESG (examination study guide) and you can easily get 90% out of the ESG. (the word "easily" is defined as the capability of passing 90% by randomly being tested by any chosen ESG questions)
You have joined Benson's final exam overview (roughly 2~3 hours)
You have tried Benson's online mock exam and get 80% at your first try.
Then you book the exam within one year of registering Benson's tutorial.
If you have met the above 6 requirements and yet you do not pass the exam at your first attempt, then we provide 100% tutorial fee refund.
7. Refund policy
Same as FAQ 5.  If you meet the condition as described in FAQ 5, we will give 100% money back.  Otherwise, there is no refund.  However, you can take my tutorial courses for one year with no addional fees.
8. How do I register UBC's real estate trading services licensing course (Real Estate Pre-licensing Course)?
To register, please watch this walkthrough video.
9. How do I login to the student page for the UBC Sauder School of Business – Real Estate, Mortgage, or Rental Property Management Licensing Course?
10. How do I submit UBC's real estate assignments online?
 11. If my English is very bad, what should I do?  如果我的英文非常差, 怎麼辦?
訂房地產考試之前, 您一定要滿足UBC的最低英文要求, 如果您需要英文的寫作輔導 (LPI輔導), 請聯繫大溫非常資深的LPI導師簡教授
http://www.professorchien.net/    (604) 275-9857
請告訴簡教授您在Benson的網站上看到簡教授的聯繫方式
12. Where do I submit my English proof?
13. How Long is the course?  Benson Wang的房地產考牌班多久為一周期? (一學期有多長?)
Normally it will take around 32~36 hours, sometimes it may take 38 hours depending on the students' learning pace.
36 hours may take around 2 months and one week to finish.  However, we can accelerate by compressing everything into three weeks.
卑斯省的地產經紀考牌班一般需要36個小時, 約兩個月又一個星期的輔導, 但可以加快到三個星期就上完
Please refer to this page: Three Week Challenge