Quick Pass Master's BC Real Estate Trading Licence Exam Study Guide
The MUST-HAVE Exam Study Guide that will save you hundreds of hours of studying.
Perfect for fast learners or experienced professionals looking to FAST TRACK the real estate trading course exam.
Plus MORE time saving features that gives you the EXTRA EDGE. 
Why Use the Quick Pass Master Exam Study Guide?
Whether you are self-studying or already enrolled with one of our courses, the Quick Pass Master Exam Study Guide is a powerful study tool that will save you time through a more robust and organized practice regime.
Quick Pass Master Exam Study Guide and UBC Study Guide
Get the Quick Pass Master Exam Study Guide for Only $140
It took hundreds of hours to group and categorize everything down to section and concept. We spent the time on it so you don't have to! And with this, you can save many weeks of studying.
Is the Exam Study Guide Right For Me?
If you're struggling with the course, do not worry! Try our classes instead:
Real Estate Trading Online Course
Online pre-recorded videos that take ONLY 35—40 hours to cover all chapters, walk through most important exam questions and quizzes.
Online Live sessions held for final exam review (2~3 hours)
Tutoring for all assignments
6-month membership access to our online platform and support
Real Estate Trading Online Course + Live Math Classes
Everything you get in the Online Course PLUS

6—8 hours of online live interactive small group classes,

extra help on math topics
Real Estate Trading Course Handouts
Includes notes used in our video classes
Course handouts with key points, testing points, summary charts, flow charts, relationship charts
Full color visual design
Printed with high-quality paper with binder that has over 200 pages
Study notes prepared by industrial expert who has over 10-year practicing and teaching experience
About Benson - Your Trusted Real Estate Insider
The QPM Exam Study Guide is prepared by Benson Wang. Benson started Quick Pass Master in 2011, which has helped thousands of students pass the BC licensing exams and earned hundreds of 5 star reviews.
Benson enjoys teaching, helping others learn and is an award winning real estate agent in British Columbia.
Benson built his real estate career through hard work and determination and is passionate about helping others do the same.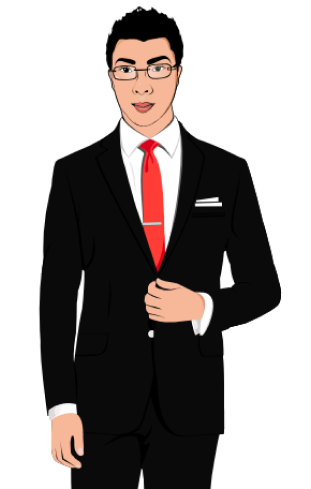 Quick Pass Master Testimonials
Real People, Real Testimonials
Thousands of Students Passed Their UBC Real Estate Exam With Quick Pass Master.
Do You Really Want to Spend An Extra Thousand Hours Studying?
Sneek Peak - Free Preview
Get the Quick Pass Master Exam Study Guide for Only $140
Practice, practice, practice. Save hundreds of hours of study time and improve your chance of passing the exam with the Quick Pass Master Exam Study Guide.
Inquiry Form
LET'S CONNECT!