Rental Property Management Exam Tutoring – Benson Wang
---
Licensed Rental Property Manager Benson Wang Encourages UBC Students to Fast Track their Careers by Enrolling in His Tutorial Real Estate School
University of British Columbia students who are currently considering working in the real estate industry have the option of choosing three distinct career pathways: real estate agent, mortgage broker, or rental property manager.
Students who pursue the rental property manager stream can expect to perform 3 major duties on a daily basis which include:
Trading rental services in real estate

Collecting rent and security deposits on real estate property

Managing rental property on behalf of the owner.

This also includes making payments to third party companies such as utility companies, preparing the rental contract agreements, supervising employees or contactors, and sorting out various landlord/tenant matters.
The Benefits of Taking Benson Wang's Real Estate Management Course & Tutorial
One of the most appealing aspects of Benson Wang's real estate school is that students who are interested in rental management can take the fast track program with his online video courses. In addition, Benson Wang's educational tutoring offers a wide range of advantages for students including:
Material that is well explained and easy to understand

A place to help you finish all the assignments

An increased certainty that you will pass your rental management exam the first time you take the course
Rental Property Management Exam Booking Requirements
It is imperative for students to know that prior to taking their rental management exam they will have to fulfill specific booking requirements.
As with most academic requirements, the rental management exam necessitates that students meet English language requirements. This means they must either be a high school graduate, hold a certain College diploma/University Degree, LPI level for, or other equivalent qualifications.

Students must also complete ALL of the work that was assigned to them within the course of 1 year.

Finally, upon taking the exam, students must pass within 2 years of finishing all of the assignments and only have the opportunity of failing once. Students who fail twice must re-register with the University of British Columbia and take the entire course again.
It is highly recommended that students who are taking the rental property management course and exam consider attending Benson Wang's tutorial school instead of risking failure and having to reapply to the University of British Columbia. With our rental property management course, students can ensure their success in passing the rental property management exam.
2018年
物业管理

考牌流程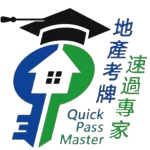 在

卑诗省

想要合法地代表房东找租客,代表租客找物业,并且
期待收到

好处

(例如:钱,佣金),就需要Rental的牌照
持有此牌照可以做许多事情,例如:
租宅物业管理
商业物业管理
多重住宅管理(Multi-family)

还有许多其它的功能跟用法

(请咨询笔者)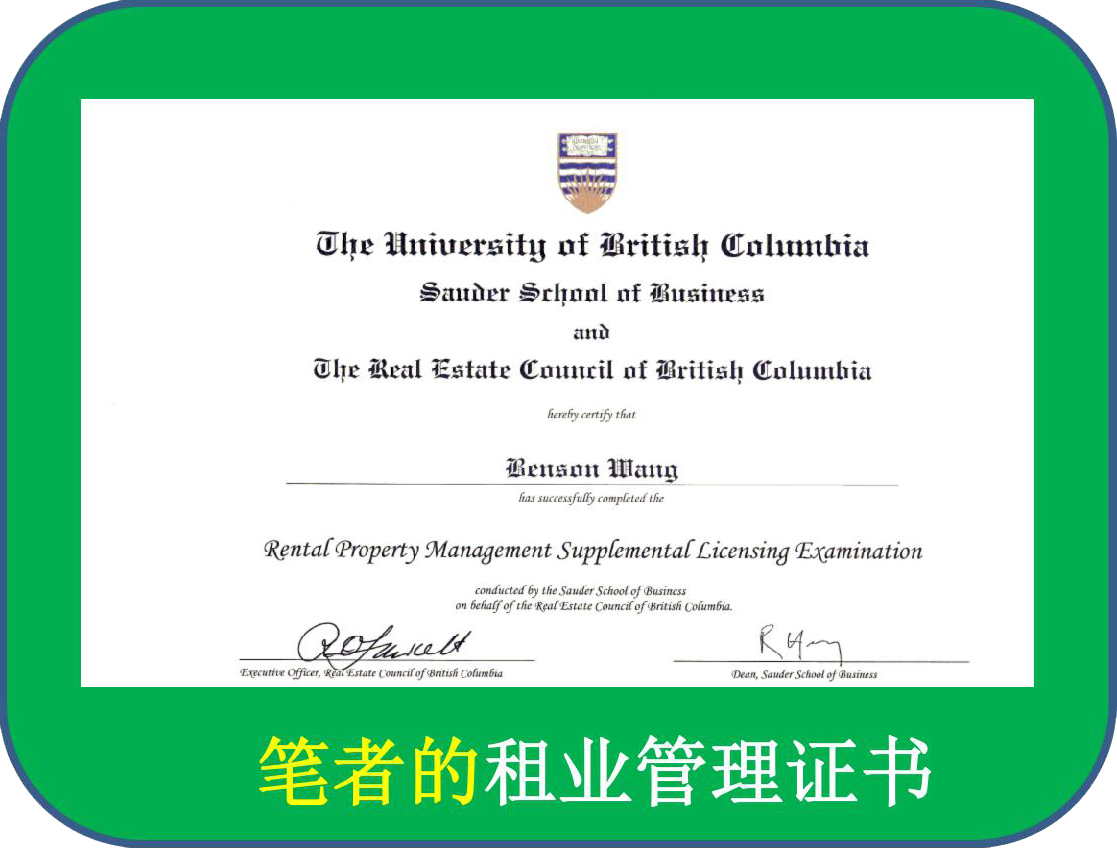 另外,读者可以联系笔者,咨询
Rental牌照跟Strata牌照的差异性