在

卑诗省

可以合法地协助消费或者Lender安排房屋贷款
持有此牌照可以做许多事情,例如:
代理多间银行(Lenders)的业务或贷款相关产品
商业跟住宅贷款
建筑贷款

还有许多其它的功能跟用法

(笔者曾经做过多年贷款中介,请咨询笔者)
2018年贷款考牌流程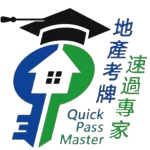 注意:2018年可能会改流程。政府有其他申请牌照条件
另外许多申请牌照细节跟其他牌照不太一样。欢迎咨询笔者
Mortgage Broker Exam Tutoring Program – Benson Wang
---
Benson Wang's Real Estate School Helps Students Registered at the University of British Columbia's Business School with the First Step to Becoming a Mortgage Broker: Passing their Exam
If you are currently enrolled in the University of British Columbia's mortgage broker program, or you are able to attend classes in Richmond, Vancouver, Coquitlam, or Burnaby and are considering a career in the broker industry, Benson Wang recommends carefully considering his tutorial real estate school.
In British Columbia, mortgage brokers are governed and licensed by a provincial regulator. This means that if you want to have a career as a mortgage broker, you need to not only have completed mortgage industry education but also significant experience in the industry. Usually, this means that before students can attain their mortgage broker's licenses, they have to begin as mortgage agents first, also known as sub-mortgage brokers in British Columbia. Sub-mortgage brokers are monitored and act behalf of licensed mortgage brokers. In some cases, provincial bodies recognize past experience and education from other jurisdictions that allow individuals to apply for a full mortgage broker's license without having to work as a mortgage agent first.
In order to become a mortgage broker in British Columbia, University of British Columbia students need to take the following 4 steps:
Take & Complete the Long-Distance Mortgage Broker Course from the UBC Sauder School of Business
Although there are no pre-requisite admission requirements to taking the long-distance mortgage broker course from the UBC Sauder School of Business, there are complicated mortgage calculations that are involved. Moreover, because this mortgage broker course is only available on-line without lectures it may difficult to understand all of the concepts and equations without the proper help. This is why Benson Wang recommends that students work with BC Real Estate Tutors for faster results.
Get Hired by a Mortgage Brokerage
After you successfully passed your mortgage course, your journey to becoming a mortgage broker can finally begin. However, before you can apply for a sub-mortgage broker license, the Mortgage Broker Act indicates that you must first seek authorization by a licensed mortgage brokerage.
Apply for a Sub-Mortgage Broker License
Once you have been hired by a mortgage brokerage, the next step is to apply for a sub-mortgage broker license. Generally, you can apply for this license through the website of the BC Financial Institutions Commission. Remember to have your brokerage or the name of your employer on you when you apply as this information will need to be provided on the application.
Apply for a Mortgage Broker License
After you have completed all the other steps it is now time to apply for your mortgage broker license. Mortgage Broker is actually a brokerage, generally in the form of a company, such as a corporation, or a general partnership. Consult the full requirements of registration through the regulator's website at http://www.fic.gov.bc.ca/.
…
Interested in Benson Wang's unique educational experience? Contact him today for more information!