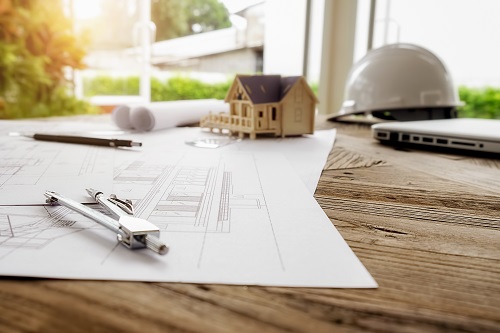 Finding your dream home can often feel a little like the Goldilocks fairy tale. Some of them are affordable but too small, some of them are beautiful but impractical, and some of them are perfect but just out of reach with your budget. Getting to a home that's 'just right' can often feel like a stretch when you're looking to move up the property ladder.
That's why becoming an owner builder can be such a great move. To help you out with your owner builder journey in BC, we're going to be looking at:
Why people want to build their own homes in BC

The amount of money you can save 

The skills it takes to be an owner builder 

Key recommendations 

The pros and cons to consider
Why Do People Want To Build Their Own Homes In BC?
To start off with, let's consider why people want to build their own homes in BC. The main reasons why people opt for being an owner builder are usually:
The ability to save on costs and reinvest back into the project.

Keeping full control over the end result of the project.

Obtaining construction experience and knowledge.

Finding pride and satisfaction with knowing that

they

built their home.
It can be a wonderfully fulfilling task to take on, and if you're looking for a way to get your ideal house in British Columbia, it could be worth considering this. 
How Much Can I Actually Save?
One of the main reasons why people opt to build their own homes is that it can help them to save money. The real estate sector is awash with books, blogs and websites that promise thousands upon thousands of savings, without fully acknowledging the time, risk assessment and commitment that this path can require.
Many people are under the assumption that contracting is a great way to make a lot of money, but this isn't always the case. Being a contractor takes a lot of considered effort and time, which is why we don't see thousands of them running around.
Additionally, the idea that simply anyone can be a contractor isn't always true, either. A contractor with experience and key resources can help to make an impact in a building project, saving money, using the correct materials and improving the quality of work in the long run. 
Working with a general contractor can help to make your life a lot easier if you're someone who's never run a project like this before. General contractors can help to manage work smoothly, organize sub contractors and negotiate, in order to save you money.
All in all, if you're someone who can keep organized, learn quickly and feels passionate about managing a financial and business skill-heavy project like this, you could still save a meaningful amount of money by doing this yourself. 
On average, solo contractors can save between 10-15% on their work, providing everything is done correctly. While this isn't saving heaps of money, this is a substantial figure that can help to lighten the financial burden of the project as a whole.
What Skills Does It Take To Be An Owner Builder?
Now that we've taken a look at why people want to be owner builders, it's worth going over the skill set that an owner builder needs. The key skills include:
Planning and project management

Spotting potential issues in plans

BC Building Code

Jobsite and Labour Safety 

Problem solving and communication 

Mitigating material and labour costs

Getting the right permits and inspections

Managing employees and subcontractors 

Ordering the right materials

Tracking and managing accounts
This list is not exhaustive, of course- being an owner builder can be rewarding, but there's a lot that goes into it. As a general rule, most people in the industry would advise new owner builders to have a consultant or experienced contractor on their team, to field any questions with and to get support from throughout the project. 
If these all sound like feasible tasks and requirements to you, it's worth considering working on smaller projects before starting on your dream BC home. It may not be as fun or meaningful to work on other projects first, but it will take you through the process and let you hit the ground running when it comes to your actual home. 
Pros and Cons of Being An Owner Builder
Deciding to become an owner builder for your project in BC isn't a decision you should take lightly. It can be a wonderfully useful role to take on, and it can help with the financial strain of building, but it's worth considering both the pros and cons first.
The pros of being an BC owner builder:
Potentially saving a substantial amount of money

Providing you hire good subcontractors, the quality will be great

Keeping full control over the project and end result

You can take pride in the final result, knowing you did it.
The cons of being an owner builder in BC:
Disappointment with the amount of actual savings

Substantial time and energy investment

Time spent on the Owner Builder Authorization test

There's the potential for more issues in the project

You'll be mitigating any cost overruns and issues
Make sure to spend some time reviewing the role and the requirements before committing to it, to check that you're going to be happy with the work as you go along.
Get Help on the Owner Builder Authorization Exam With QuickPass Master Today
Now that you're up to speed with what an owner builder is and how to become one, how do you feel about becoming one? If it's something that appeals to you, you're going to need to get the Owner Builder Authorization as a starting point for your project.
This certificate is absolutely essential for starting your dream home project in BC, and it applies to everywhere in the province- including rural areas. In order to pass this 100 question-long exam, you'll need to make sure that you study and get 70% or more correct.
If you're looking for a hand with this, QuickPass Master is the perfect service for you. We're proud to offer handy tools and features to help you ace your next test, like in-depth mock exams and live lectures. To find out more about what our services could do for you today, please feel free to take a look at our full website:  https://getrealestatelicenses.com/